Commercial Insurance in Florida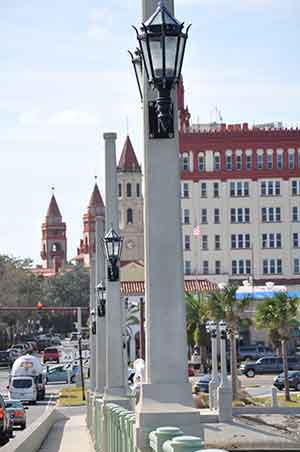 Business owners in St. Augustine, FL should sit down with their independent insurance agents periodically to review and if necessary, re-evaluate their current policies to ensure they have adequate coverage.
For example, Florida business owners may understandably wonder what type of coverage they have in the event of hurricane damage. You should never assume that a situation will be covered on your policy. While commercial insurance coverage covers a wide variety of damage, you should check your policy to see what type of weather-related damage your policy covers.
Key Differences In Coverage
One thing to look for is specifics. For example, your policy may cover damage due to high winds and water damage from leaks, etc. However, your policy may not cover damage from flood waters. It's important to go over your policy with your independent insurance agents to that you know exactly what is covered and what isn't. You may need to purchase separate insurance riders that cover hurricanes, floods or earthquakes.
Looking at your policy more in-depth, you may want to consider extra coverage in the event that your business sustains major damage. In Florida, hurricane season can inflict damage to the point that your business is unable to operate for a period of time. It's important to look at your coverage to determine whether your policy simply covers damage repair and replacement, or whether it also covers time lost from lack of business.
Business owners in St. Augustine FL can review their policies by contacting their agents and scheduling an appointment. This allows you the opportunity to get questions answered as they arise, and allows you to get advice from a seasoned expert who understands both insurance and the needs of business owners. You can't be too prepared.