Auto Insurance in Florida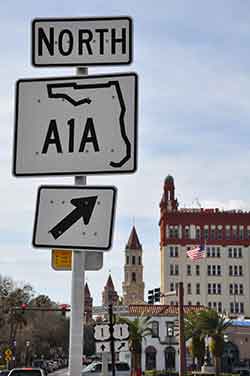 Florida drivers need to make sure they have adequate auto insurance coverage before they take to the roads. The state has certain auto insurance laws that specify how much coverage each drive needs to be carrying.
Florida drivers are not only expected to have coverage, but they're also required to drive with proof of coverage with them at all time.
Coverage minimum
Drivers in St. Augustine, FL must meet minimum coverage requirements for both personal injury protections and property damage in their auto insurance policies. The minimum coverage amount for personal injury protection required by a driver is $10,000. The minimum coverage amount for property damage is also $10,000. While these amounts are the minimum required by the state, it's always a good idea for motorists to get a policy with higher limits. This will protect drivers from having to cover liabilities out of pocket if they get into accidents.
Different types of coverage available to motorists
The two types of coverage required by the state in Florida are personal injury protection and property damage. However, these are not the only two types of auto insurance coverage that exist. Other types of coverage that can be added to a motorist's plan if he or she desires are collision coverage, comprehensive coverage, and uninsured and underinsured motorists coverage.
Collision coverage will cover damages to a driver's car in addition to damage to any other vehicles that are damaged in an accident. Comprehensive coverage covers a wide variety of expenses that can result from a vehicle accident. Uninsured and underinsured motorists coverage will cover a drive for expenses that are incurred because he or she gets in an accident with another motorist who lacks adequate insurance coverage.
It's important to choose the right auto insurance policy to be able to feel comfortable behind the wheel. For more information on auto insurance in St. Augustine, contact independent insurance agents at Tim Huber.