Flood Insurance in Florida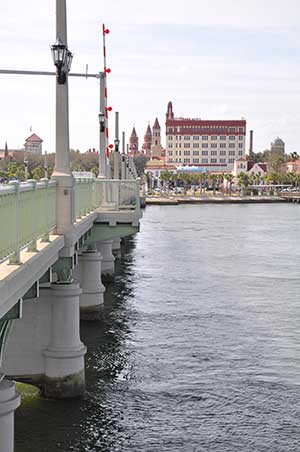 In some states specialty insurance like flood insurance in simply not needed. In other states like Florida however, this type of insurance can certainly come in handy. For those that live in Florida or in the St. Augustine, FL area, the helpful independent insurance agents with Tim Huber Insurance Agency can help you find the policy that works best for you.
What is Flood Insurance?
Though your homeowner's insurance does cover a great deal of things and a great number of natural disasters, it does not cover floods. Since not every home is susceptible to flood or likely to experience flood, this type of policy is not needed for every home. For those homes that are near the water or that are susceptible to flood however, this type of supplementary policy comes in handy. Flood insurance covers water damage, clean up, replacing things, and even alternative housing in some cases.
Why Do You Need Flood Insurance?
In coastal states like Florida where things like hurricanes, floods, and large amounts of rain are typical, this type of supplementary policy can make a huge difference in how successful you are at rebuilding or cleaning up after a flood or other form of water damage. As mentioned before, not every homeowner needs flood insurance. Most inland states and homeowners that are inland and do not live near water are not in need of this type of policy because flood is very unlikely in their area. The closer you are to water and the more likely flood is, the more you need this type of policy.
How Much Coverage Do I Need?
Your coverage is going to depend entirely on what you are insuring. Generally, the coverage will be for the home, the property, and the contents of the home. Some policies have room to add in things like alternative living space should you need to move out while your home is being repaired or cleaned.
For more information if you live in the St. Augustine, FL area, contact Tim Huber Insurance Agency.